08.02.2023 - Even more fun configuring with PACTware
Version 6.1 supports FDI Packages and FDT3
The success story of PACTware 6 goes into the next round. After the completely revised version of the manufacturer and fieldbus-independent tool, which has proven itself for more than 20 years, was introduced at the beginning of last year, the next version with innovative functions is now available

While PACTware 6.0 came with a new user interface with intuitive structures, PACTware 6.1 now also offers new functions that many have been waiting for.
All member companies of the PACTware Consortium make the PACTware software with the drivers suitable for their respective devices available for download. But whether a DTM or an FDI package is better here - until now, opinions differed. Both technologies are used for the setup and diagnosis of field devices and require different software environments. Now, for the first time, both can be used in one tool. With the new version, the software supports both standards: FDT/DTM and FDI packages. This makes work easier for users from now on. Instead of having to think about which drivers are needed and can be used, PACTware can now work with both technologies.
Furthermore, the new FDT3 standard is now also supported. It offers users the possibility to work with the FDT3 DTM. With this standard, it is possible to use HTML-based user interfaces. Their enhancements and value-add capabilities are modern and provide a uniform representation of device data combined with the latest operating philosophies, which we all know from the Internet.

"PACTware is one of the most recognized FDT device configuration freeware hosting environments servicing millions of connected devices via DTMs today. We are thrilled that the latest 6.1 platform supports the new FDT3 standard extending the integration of FDI Device Packages and FDT web-based DTMs while maintaining backward compatibility with the current install base. Users can now experience a unified environment for modern industrial device management with their choice of data model and experience new functionality offered with new DTMs that come OPC UA- and mobile-ready allowing the market an easy pathway to scalable, data-driven IIoT applications," says Steve Biegacki, FDT Group managing director.

Ted Masters, President of FieldComm Group added, "We are thrilled that PACTware 6.1 now supports FDI Devices Packages. As the preferred integration technology of major end user organizations like NAMUR, the many current end users of PACTware will now have the ability to configure the FDI Device Package for HART, Foundation FieldBus, and PROFIBUS/PROFINET devices directly within PACTware. Users can now take advantage of the numerous benefits of FDI technology including advanced device health per NAMUR NE107, HTML5 user interface support, offline configuration, secure device packages, documentation access, and soon simplified IIoT integration with PA-DIM."

PACTware 6.1 is available for free download on the Internet pages of the member companies of PACTware Consortium e. V. (https://pactware.com/de/service/download).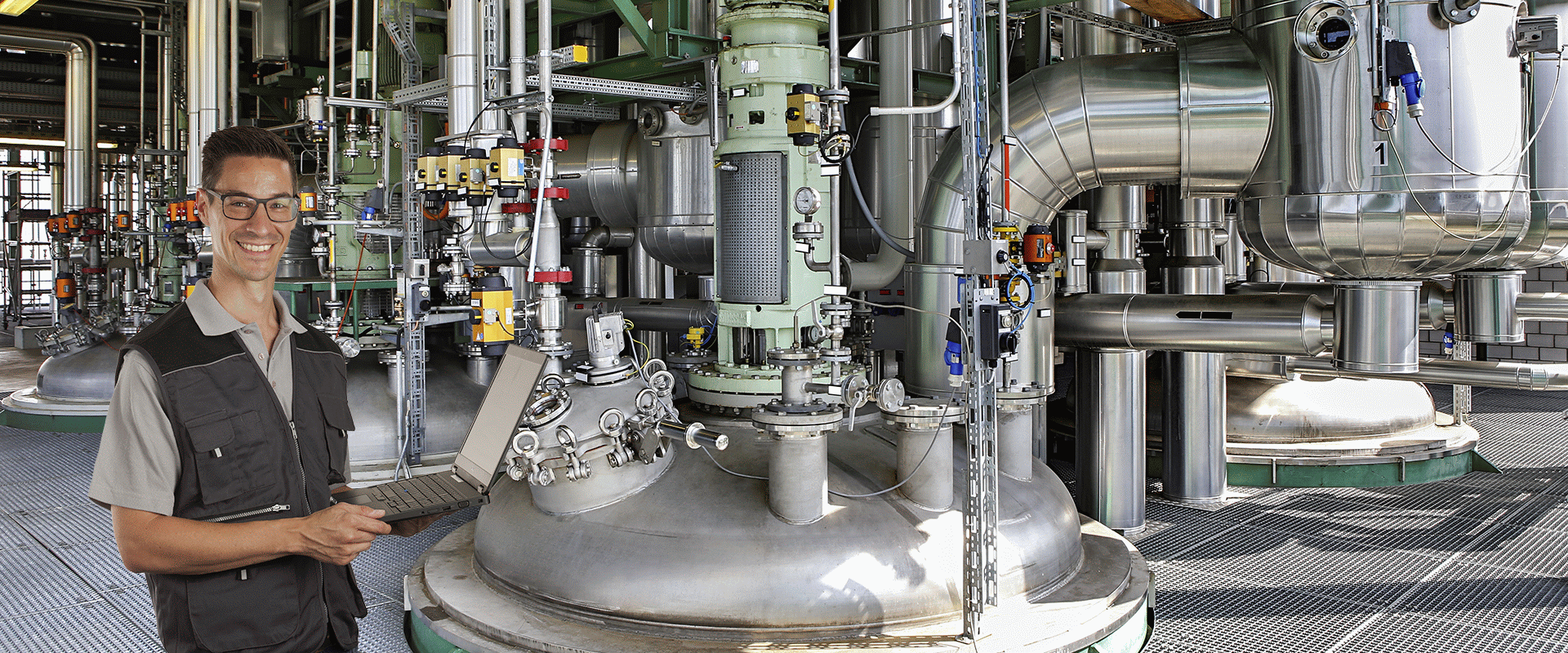 ---
In the service of the user
After a successful ten-year membership, Peter Praske leaves the executive board of the PACTware Consortium

Peter Praske was actively engaged on the board of directors of the PACTware Consortium for ten years. During this decade, a large part of his profound automation knowledge flowed into the further development of the operating platform, i.e. into its device and manufacturer independent functions, "for all users." For reasons of age, he took his leave at the end of February but still wants to take the time to help his successor become thoroughly familiarised with the assignment and enable a smooth transition.
At this year's members' meeting of the PACTware Consortium on 17.02.2022, a special item was on the agenda: The farewell to Peter Praske, a board member who left his indelible mark on the software product PACTware and guided its development for exactly 10 years.
In the run-up to the meeting, Praske, who heads the automation department at the member company Turck, had already signalled that, for reasons of age, it was time to hand over his duties to a successor. "The sooner I take this step, the better I'll be able to support my successor," Praske had said, explaining the timing of his move.
Many hours, long trips
At the meeting, Praske was honoured for his great commitment by Holger Sack, chairman of the PACTware executive board. "Praske invested countless hours and days in our common goal," declared Sack. "As a representative of the PACTware Consortium on the Executive Committee of the FDT Group, he undertook many a trip around the globe." Sack also made clear what he would miss the most: "His forthright and exceedingly amiable nature, which was appreciated by everyone." Instead of handing over the farewell gift and accompanying certificate to his departing board colleague in person, Holger Sack had them sent by mail, "in keeping with Corona guidelines." Then, Sack concluded with the one thought all those present had on their minds: "Peter, we wish you all the best for the future!"
10 years that left their mark
The PACTware Consortium e.V. was founded a good 20 years ago to help bring under one roof the different operating and configuration software solutions that were proliferating on the market and introduce standardisation. When Peter Praske first took his seat on the board in March 2012, work on the project was already well advanced and many successes had been achieved. Together with the association, he was able to supervise and implement a large number of innovations and updates. He thus contributed to PACTware's successfully staying on the ball, consistently pursuing new goals – and keeping pace with the rapid new developments in the automation industry. Praske will be succeeded on the board by Markus Unland, head of software development at Turck, who was elected to his new position at the members' meeting. The industry can look forward to the new programmatic accents resulting from this change of personnel. And it can rest assured that Unland will be well prepared for the job.
---
22.02.2022 - New release of PACTware available
Have more fun configuring with PACTware 6.0
Optimising a user interface in the sensor 25 equipment manufacturers in just 18 months? It's possible – and in such a way that industrial users can use it similarly to smart everyday devices.
Companies are facing pressure for optimizing from all directions. It's a question of productivity, shorter process cycles and, at the same time, faster product changes. One way to this goal is with a manufacturer and field bus-independent tool such as the one offered by the PACTware Consortium e.V. for field devices in automation. Familiar, intuitive and simple user interfaces reduce the effort needed for learning and allow the users to work more efficiently in the same time. For process automation this means, practically: Greater reliability and process stability on machines and plants.

When more attractive is also more efficient
It was the relationship between "more attractive and more efficient" that drove the member companies of the PACTware Consortium e.V. to make a fundamental revision of their joint user interface. True to the motto "as simple as an app – and always up-to-date", PACTware placed the focus on easy handling. From the very start, a user-orientated development process ensured that all the aspects of use are in perfect harmony. The key question here was: What must the interface look like to give the user optimum support and to project the functional scope as simply as possible?

Everything becomes easier
High contrasts, a concise layout and clear presentation of the contents – the new user interface version PACTware 6.0 is convincing in design and intuitive user guidance. Operable by a touch display, with clear, coloured highlighting, the team of developers has created the best conditions for fast and lucid operation.
Or to put it plainly: With PACTware, there is no longer more than one way to skin a cat. "Instead of several ways to the same goal, there is now only one – and this is vividly clear," says PACTware Chairman Holger Sack and is convinced: "We have become much slimmer and offer our users more orientation. And the result also looks good."

Good usability is measurable
"With PACTware 6.0 we reduce the clicks and intuitively enable reliable handling with accurate results," Sack sums up. And that is what is most fascinating: Everything becomes a little easier. A decisive factor because it saves time, creates process reliability and is important for recruiting staff. These are, statistically, less familiar with technology, but have grown up increasingly with mobile devices.
---
PACTware bids farewell to Dr. Joachim Schullerer after 19 years of honorary board activity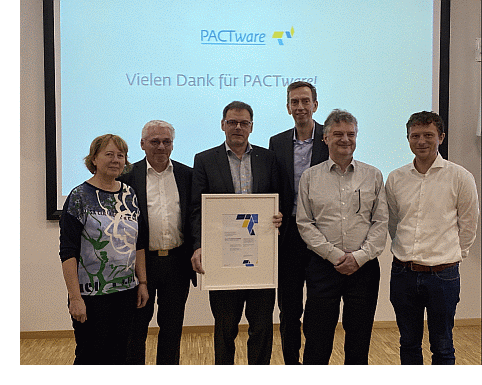 He came, recognized and directed
Nobody loves it, but everybody needs it: The configuration of measuring instruments is a tiresome duty for plant engineers. Especially when each manufacturer does his own thing. There was a noticeable remedy in 2001, when Dr. Joachim Schullerer came into play and founded the "PACTware Consortium".
Many saw that the proliferation of configuration tools on the market urgently needed to be stopped - but only a few put it into practice. Dr. Joachim Schullerer was one of those who unwaveringly pursued this goal for over 20 years. At least since the foundation of the PACTware Consortium in 2001, the name Schullerer has stood for vision in the integration of field instruments. He set standards in the standardization of the software interface. No easy undertaking.
First chairman, now honorary chairman
Dr. Joachim Schullerer had the idea for the manufacturer-independent software, created the network for implementation in the form of a consortium of companies and directed the success as its chairman. And he did what was probably the most urgent thing: he brought the most important manufacturers in the industry under one roof. His position at PACTware, which he had held since 2001, is now taken over by his successor Holger Sack. The manager intends to remain an active member of the PACTware Consortium e.V. Thus he gratefully accepted his appointment as honorary chairman.
Thank you with applause
When the participants bid farewell to their PACTware CEO at the recent general meeting, their long lasting applause was for the consistency and enthusiasm with which Schullerer had pursued his vision. This was also emphasized by founding member Michael Kessler, Executive Vice President at Pepperl+Fuchs, in his laudatory speech: "Joachim's idea to create an open software architecture for the fieldbus world was revolutionary. His work and his enthusiasm created the basis on which we can continue to reliably develop devices for our customers to this day".
"Freeware" for Future
Despite the use of standardized interfaces, PACTware still offers the 23 member companies much individual freedom to optimally configure and analyze their instruments. The clear winners are the customers, especially system and plant manufacturers, who can breathe a sigh of relief. Instruments are once again competing on their technical advantages rather than on the possibilities and quality of their integration. Because that is guaranteed. "Uniformity across manufacturer boundaries was the guiding idea that has been the basis of PACTware's success to this day", emphasized Kessler. And as the designated executive board member, Holger Sack also left no doubt that "openness will also shape the future of PACTware - in line with Joachim Schullerer's vision".